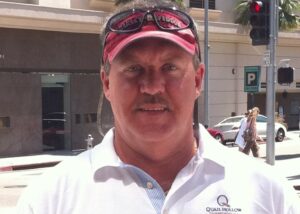 Hello. My name is Jim Brendle and I am the president of Innovative Network Computer Solutions (INCS). Thank you for visiting our web site.
We proudly provide technology solutions to businesses of all sizes. Our forte is managed and co-managed networks, IT security, expert employees and proven solutions at a good value. INCS is trusted to recommend, monitor, manage, secure, configure, maintain and support the absolute best solutions for over 21-years. Our customers have benefited from faster growth, reduced costs and a better overall technology experience.
We consistently hear about other IT and Managed Service companies, providing their customers with vague, partial or inadequate IT solutions. Our process is much different. Customers and prospects appreciate our detail, combined with our packaged and a la carte personalized services. You see, we have yet to find two businesses that are exactly alike, with the exact same needs and configurations. Our team believes it is important to dig into and understand the details, as well as where the business is going, for the best results.
Staying on top of compliance and technology takes a lot of work by the right kind of people. We have those valued resources, who love their responsibilities and the satisfaction received from budget-friendly infrastructure engineering and by solving IT problems and issues. In my opinion, our customers and I are super lucky to have such a great team of professionals watching our backs.
Cybersecurity becomes a bigger issue every year. With our recommended tools, configurations and knowledge, INCS customers have remained safe and efficient.
INCS' ability to provide a unique digital transformation of front-office functions, verifies our capacity to offer modern, competitive and money-saving technology to our customers. We do this with a custom branded (white-labeled) digital front-office mobile app, used for getting closer to employees, partners, and customers, at a fraction of the cost of similar technology.
As a testament to demand and our abilities, INCS has continued its growth year over year. Much of this growth is due to improved efficiency and communication and the relationships we build with our customers and partners.
You are encouraged to respond by sending a Contact Us form, chat or via telephone. We love our customers and look forward to a win/win relationship for many more years to come. If you would like to join our IT family, we welcome you.
Best,
Jim Brendle
President
Innovative Network Computer Solutions (INCS)