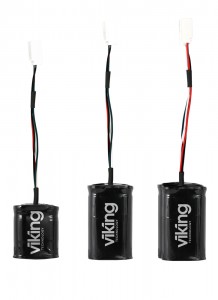 DDR4 is being dubbed as the latest innovation in dynamic memory whereas Viking Technology is optimizing server performance by implementing safety in primary memory storage. Viking has started to supply the memory modules, which combine the dynamic memory of DDR3/DDR4 and the flash memory of NAND to create a non-volatile RAM (NVDIMM). This persistent memory module will offer storage arrays and servers the benefit of storing active data, in case the systems they are using shut down or lose power (in case of power-fail).
Viking Technology demonstrated the ArxCis-NV DIMM at the SNW Spring Conference that took place in Orlando. Sponsored by Storage Networking Industry, Viking ArxCis can be plugged into any DDR3/DDR4 DIMM memory slot. Viking, along with AgigA Tech and Micron Technology has been actively involved in NVDIMM development, but Viking is the first company to make the system available. The modules are already being shipped to specific server developers and feature 4GB and 8GB NVDIMM densities which are available now, with 16GB later this year.
The ArxCis NVDIMM can serve as a substitute to BBU memory modules and are equipped with super capacitors that can ensure that all the active memory can be written to NAND in case of power failure or outage. That being said; Viking has primarily aimed the NVDIMM for high speed in-memory transactional database systems that include search engines and similar, hyper scale applications. This will definitely keep Google and Facebook on their toes, as Google's 'type-ahead' feature and Facebook's search engine system, the Unicorn, keep enormous databases in memory for real time query response. As a result, Facebook and Google users will be able to take advantage of 'more' real time responses to queries.
The Battery Powered NVRAM will definitely have a significant impact on the end users who will be able to leverage on the 'instant factor' that Viking aims to provide. This will definitely enable faster computing and subsequently, connectivity, which will drive sales of systems that are compatible with the Battery Powered NVRAM. That being said; the price of such systems will put off the average user until Viking has developed economies of scale.